The Decaydead Journal
An unique story based on the dark cyberpunk art and world of Argus Dorian
First edition written in August – December 2019 by Argus Dorian and John Rostand
Original published under the name "Decayded Nation – A bloody story of Survival" and Copyrighted by the U.S. Copyright Office 1-8638128911 in 2020
Rewritten and Updated in 2022-23 by Revna and Argus Dorian under the title "Decaydead Journal" Including new characters, a more intense story, new designs and a dark more deeper meaning that we hope will change your mind over truths, religion and politics.
Only 5 STAR REVIEWS by Readers!
A Post Apocalyptic story that will change your perspective on today's world!

What separates us from animals? Who could claim to be human enough to answer that question?
What is the red line between saving your daughter and saving humanity? The mother's love is undoubtedly the most powerful weapon, people say. If you ask me, it depends on who holds it against who such holy power.
A new virus, of unknown origin, has spread to the world wreaking utter havoc on the weak and an opportunity for the promotion of power and enrichment of their already existing wealth for the Elite.
Those infected and still in the early stages, are taken to underground facilities, promised of help and salvation. The uninfected formed the front line on the greatest war the world has ever seen. Wish us luck…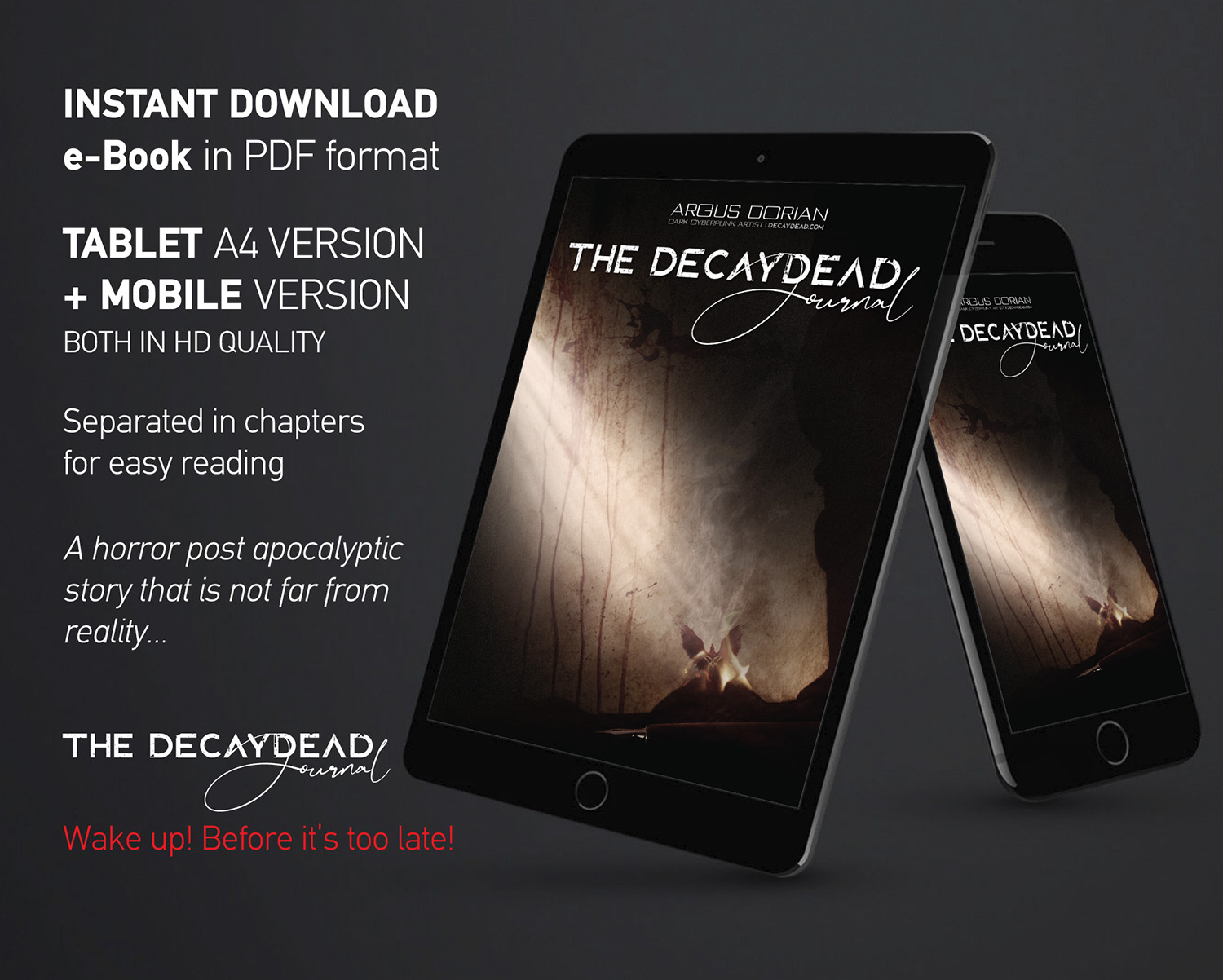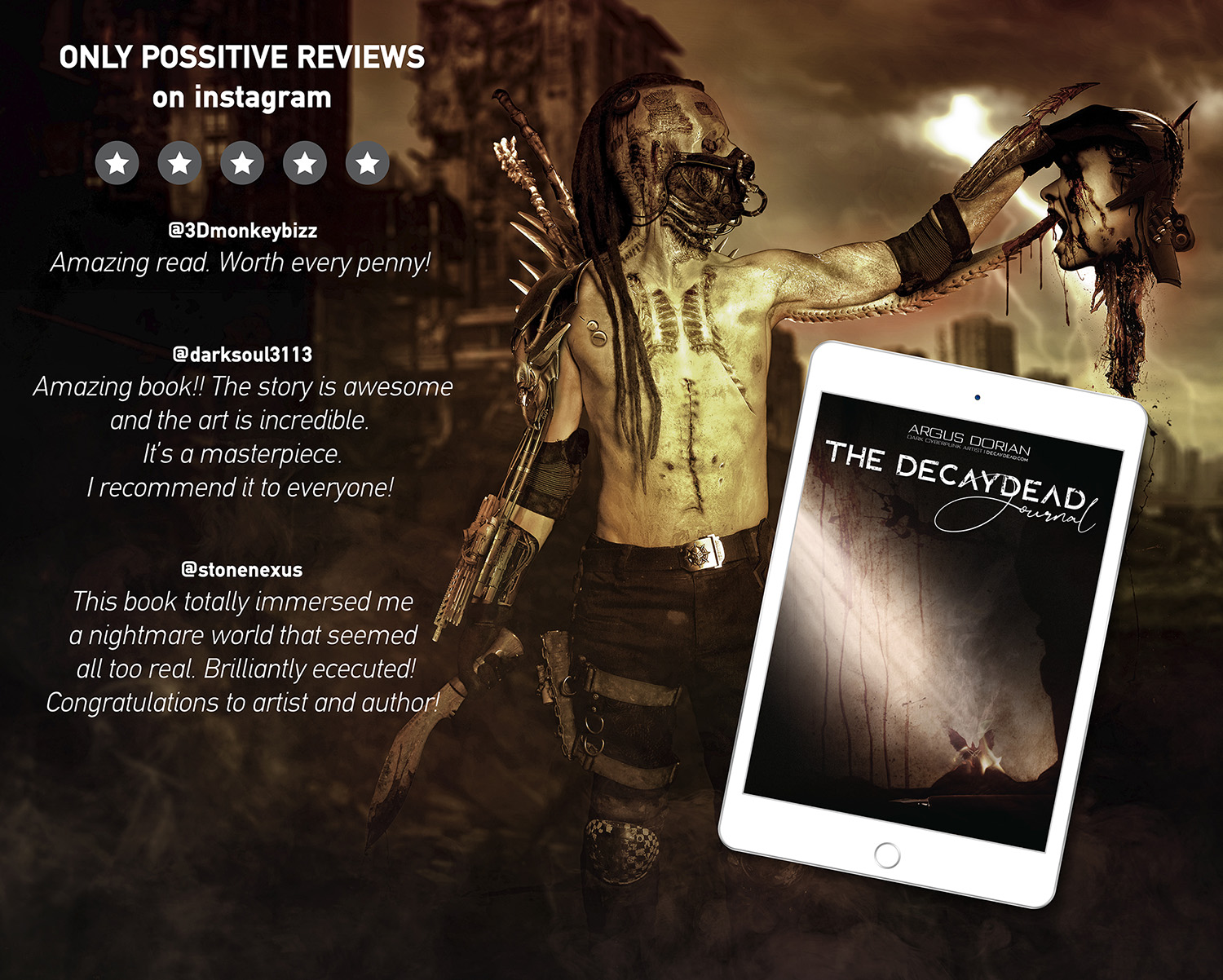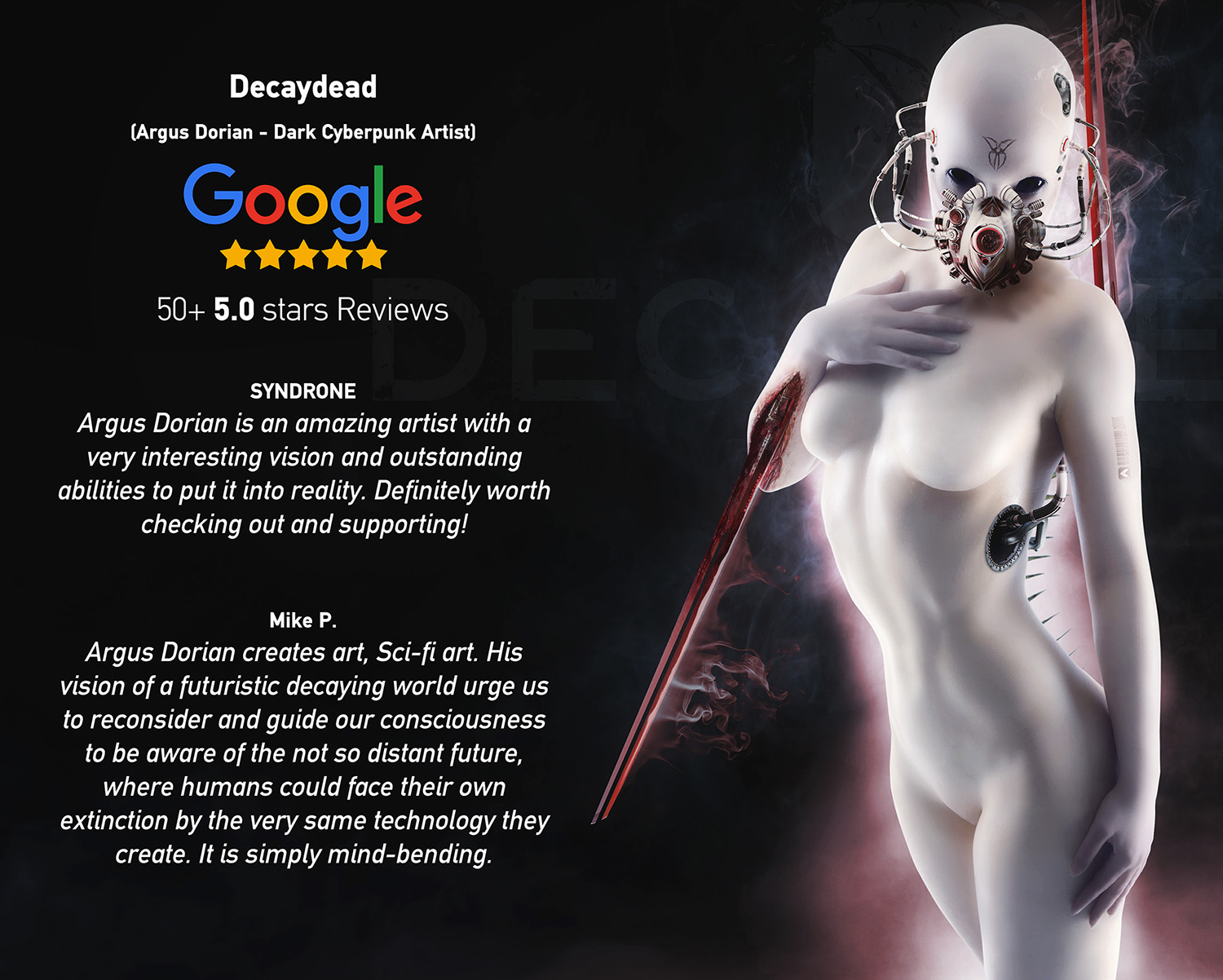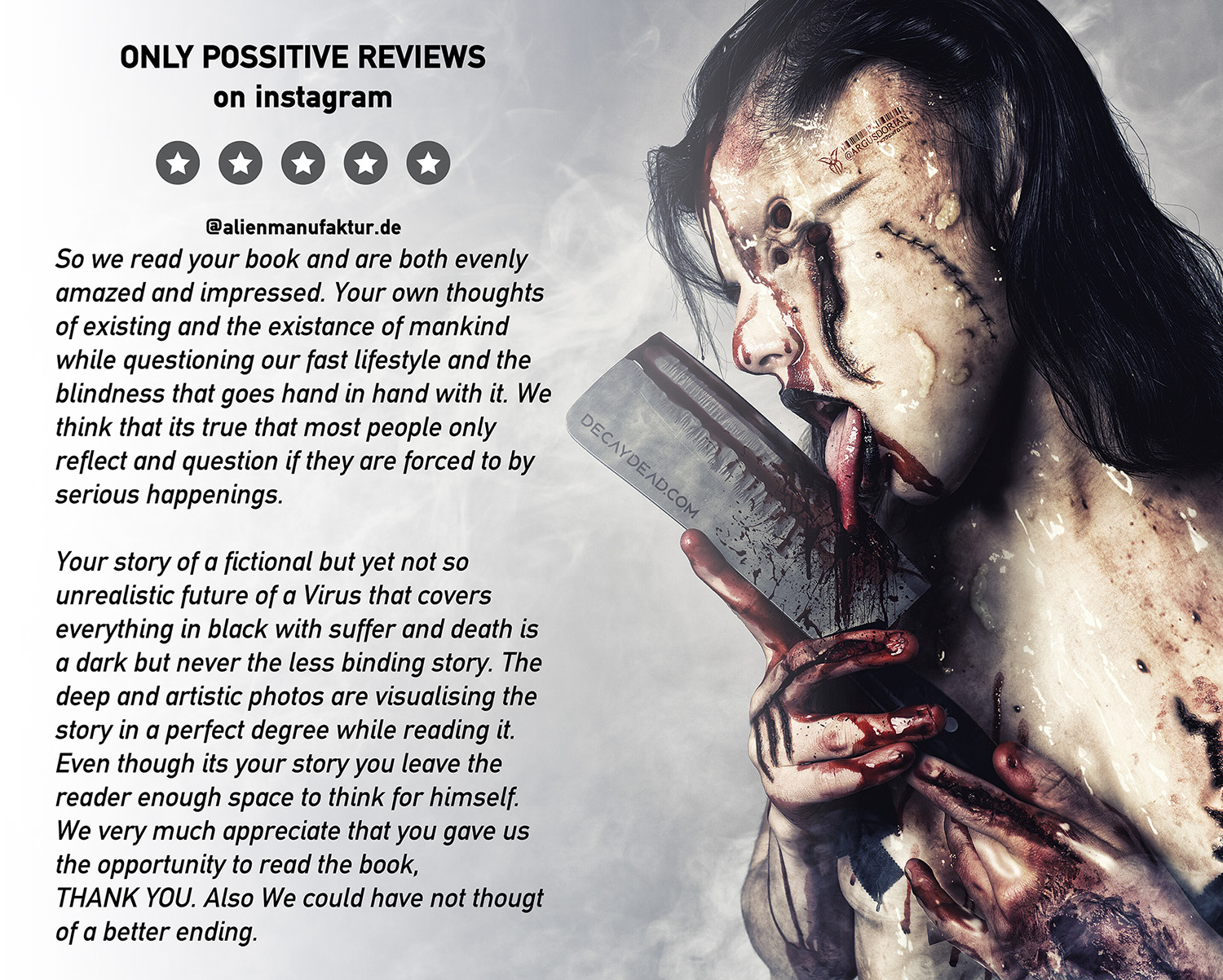 The Decaydead Journal Chapters
The story is over 60 chapters long, I will add new chapters every week, subscribe to my newsletters to get discounts and got notified for the new chapters!
Thank you for believing in me! Be Decaydead!

Revna and I are always here to help you with anything you need

Share this page with those you believe will like my art and merchandising

Subscribe to my newsletter to win discounts at my e-shop
Morbi leo sagittis placerat sem. Nisl tincidunt nulla fames nisl risus egestas.
Join the R-Evolution, be one with us and send the message! Wake up before it's too late!
Be Decaydead!
Be part of the story, the new designs are on t-shirts now! Order yours!
Make your Decaydead T-Shirt
Now you can contact me to make your own Decaydead wear, with your favourite design and slogan!