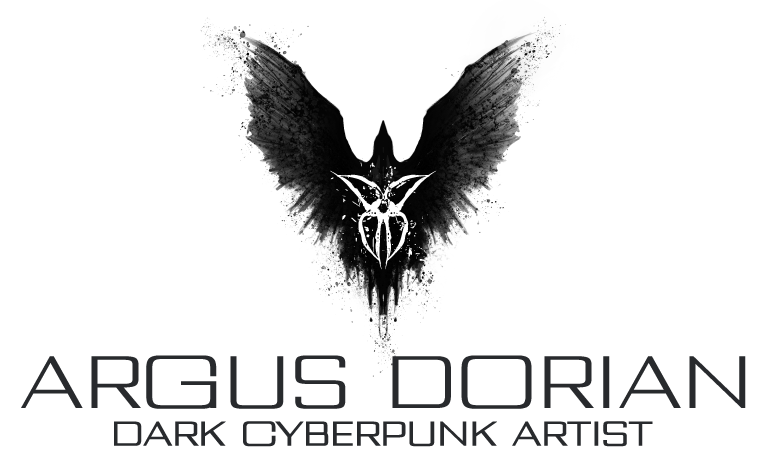 NOTE: I work in a traditional way, with real humans. Models and Photographers. No AI used in my art!

Many moons ago, when I was six years old, my father introduced me for the first time to the real face of humanity, in a brutal way some might say but the thing is that for me it was actually very helpful. You see, children will not believe what you have to say but what they see happening around them and my father was aware of this truth. He took my hand and guided my fragile childish mind throughout space and time by asking me to watch a movie with him which called 'The Wall', created by Pink Floyd. Keep in mind that my father was a very passionate man. Music was the best way for him to express himself. He loved Black Sabbath, Deep Purple, Wishbone Ash and many more that I was lucky enough to grow up listening to as well. I'm sure you can imagine the excitement when he told me that one of our favourites bands had made a whole movie! I couldn't wait to watch it.
and i did…
Now, if you were there you'd either laugh or cry once you'd see my faces when dreams were falling apart and my childish idea of the world to be completely different. my father explained to me the symbolism laying behind the images… the lyrics. And then it hit me. That was the moment of realisation.. I knew nothing about the world. Reality had nothing to do with how i used to see things. The people in this movie were mean and sick in the head. Is that my future? Is that how teachers look like under their skin? It cannot be. I had to do something about it since it felt like I was partly responsible, as much as everyone else is, for the future of our planet… and since then i never stopped trying to be a better human being.
But of course! My father's record's covers were always available for me to gather as mush information as i could in order to understand a bit better. It's funny how everything you need to know is right next to you when you need them the most… even things you wouldn't bother to notice before. Little meaningless things can be treasure for someone who knows where to look.
My passion with art was born right there. To be completely honest it wasn't that hard for me to manage to find my way into my creativity because my blood line was full of artists like my mother and my grandpa for example. Now, my time has come to follow their lead and make them proud but most importantly I had to make my dream come true and finally change the world.
Two years passed by since then and just like every beginning, mine wasn't easy. I was eight years old when we moved from Poland and immigrated to Greece, a country my parents loved at first sight. Maybe because of its rich history, the museums, the unbelievable beauty it holds. Unfortunately for me it wasn't that pleasant of an experience. In Greece I faced racism for the first time in my life because I wasn't speaking Greek. and by that i mean.. at all. Not a single word.
In the beginning, I was secluded to myself. The fact that I had zero friends actually gave me the opportunity to expand my knowledge on art, music and poetry even if I couldn't see it at first. The rewards didn't take much time to appear. Winning many competitions cheered me up and at the same time, it made me popular at school.
At the age of 10 my life was all about heavy metal, drawing ancient statues, traditional art and painting and of course learning how to replicate every Iron Maiden cover! it was and still is one of my favorite bands.
On the way to enroll in the school of fine arts in Athens. little did i know, life had a different plan for me so i ended up studying Art and Graphic Design. Not bad, not bad at all. Graduating first with highest grades and a scholarship was the ticket to instantly start working in an advertising company making photo manipulations for fashion magazines.
The fun didn't last long, especially when the financial crisis started in Greece in 2009 and it was impossible for me to get another job since the unemployment had reached enormous numbers. My personal artworks were not acceptable enough for the Greeks to see and support. Satanist, evil, disturbing were just a few of the many comments I was getting from people who didn't know me and wouldn't even try to understand my personal perspective. many of my clients saw my art on Deviant Art and stopped working with me or worst, made complains to the company I was working for, to fire me.. I was officially labeled as a psychopath, a satanist with no position what so ever in the mainstream advertising company. It was impossible for me to comprehend such hate and leaving my job was not an option since the crisis.
I only had one choice, to keep my art private… not an easy decision for me to make. The urge to go against everyone's beliefs and do my own thing, in my own way was still burning inside. My very existence was craving for revolution.
What a relief to know that there are people with your mindset. This piece of knowledge can give you the courage to keep on going, keep on trying till the suns goes cold. HR Giger, Luis Royo and Dave McKean will always have a special place in my heart. Without them even knowing it, they played the most important role in my artworks. Brilliant minds, special and unique. Every day, after work, you'd see me in my office drawing knowing that I cant publish any of it! Take a moment to imagine having a mouth and not being able to speak.
Loosing my parents at young age, costed me more than I can put in words. It's only logical after all. Besides the pain of the loss, the unbearable grief..it cost me my reality. What do i mean by that?… Let's see.
Life is precious. a unique gift given to you from the ultimate energetic field, the source, sculpted by the dreams of never-seen creatures. You get to name them as you wish.
You know how hard it is to be you? The uncontrollable mind always overthinking and overreacting. the anxiety? The stress? Traumas?.. All the above are nothing but keys to this wonderland in the sky, or the ground or wherever you want to put it. What an amazing thing, to be you. What an experience to be alive.
The message I got the day I lost the most precious people in my life, is that I needed to get rid of toxicity. I wish you were there to see their faces when I showed them the way out of my life. I had to focus on my art now creating my alter ego. In other words, the best version of myself. With no further due, I had the story in my mind already.
I'm going to write about the consequences of earth's pollution! My experience from working in Greenpeace was the cornerstone among others. Now i have the topic.. With a dark twist combined with my style and boom! The dark vision has been designed!
First of all, in my first chapter 'pollution' you'll see children with toxic masks trying to awake people's minds about our future by sending them survival messages. Secondly, 'the changing' where people's DNA started to transform due to pollution, making people act like bloodthirsty beasts.. leading us to the next chapter 'hunters'. that's where people were born in the toxicity, the sickness around earth. They hunt and kill human beings for enjoyment.
A whole dystopian world infected with monsters, hunters, survivors, experiments hidden underground in secrete facilities by the almighty Elite, the most powerful humans on earth. And of course, every dark story has its bright parts so i created the 'assassins'. I wont tell you more about them because I deeply believe that you'll find parts of yourself in them. at least, some of you. Even parts that you don't want to see in you. That's fine too.. Everything and everyone is acceptable and safe in my world.
To sum up, my whole story's purpose is to send environmental messages about pollution, destruction of out planet earth, children dying from starvation, extinction of species, experiments on animals and people and so much more.
That illustrated story triggered one of my followers on Instagram, Johnny, to contact me on the summer of 2019, sharing with me his ideas. We decided to take my story into a new darker road by writing a book where the world is ending so a new darker one could take place. You see… it was hard for me to believe that things would ever get better in our lives. My inner traumas were showing and I used them all. Such a pessimistic way of thinking, you might say and you are not wrong. I chose to focus on our brainstorm and the opportunity to combine our passion for visual artists, painters and horror movies to make a book, like a love letter to every single dark soul out there. Now all we needed to find is how to end this world and the idea came out of nowhere! A virus! Little did we know that this would be our actual future since the pandemic happened months later.
Yes, Dark Art can be quite shocking sometimes but we have to see beneath the surface. To look closer to a picture, in depth. The secret is to not use your eyes… try to look at my creations as screams for help. As warnings.
Thank you all for being part of my journey and I hope you will stay till the end… of my story.
Be Decaydead! Darkness United. – Argus Dorian
Issue 19 March & 21 May, 2022
FCK.FM Magazine
Vortex with Argus Dorian
Chapter II Presents: Argus Dorian. A new age Dark Artist, creator of unique photo manipulations, designs and futuristic concepts of a polluted Decaydead World.
One of the most apocalyptic and deep interviews I ever had, read it here
Please visit FCK.FM website and social media. Give them your comments and let them know what you would like to see/hear in Radio, MAG, and Patreon (Member´s Area).
Music:
Radio Station: www.fck.fm
Twitter: www.twitter.com/fm_fck
Shoutout LA – Local Stories
Interview with Shoutout Los Angeles
We had the good fortune of connecting with Argus Dorian and we've shared our conversation below.
Q. Hi Argus, what do you want people to remember about you?
Interesting question. The story in my mind was to create a storyline about the consequences of Earth's pollution, since for some years I was working with Greenpeace and environment and nature is one of my passions, but with a dark twist combined with my style.
I designed a dark vision of the wrong path that we… (read it here)
VoyageLA – Meet Argus Dorian
Interview with Voyage Los Angeles – LA City Guide
Q. Argus, can you briefly walk us through your story – how you started and how you got to where you are today.
I remember myself six years old when my father told me to join him to see a movie. He was passionated with Black Sabbath, Deep Purple, Wishbone Ash, etc so we saw together "The Wall" from Pink Floyd. It was a shocking experience for me when my dad explained me all the symbols, meanings, lyrics… those were… (read it here)
Rock Dance Theatre – Online LIVEstream meeting with Argus Dorian
This is my first interview ever that I removed my mask and show my real face.
About: Welcome to Rock Dance Theatre – Online LIVEstream meetings hosted by Anna Achimowicz. Choreographer, artistic director and dancer of Rock Dance Theatre, the rock n power dance hybrid. A LIVE talk and interview series when she bringing you a bit behind the scenes of RDT history, artists involved in her projects and well as cool interesting people in the field that interest or inspire her that she wanna share with all of You. Enjoy!